A Regular Helping of GREENS
JUNE 13, 2007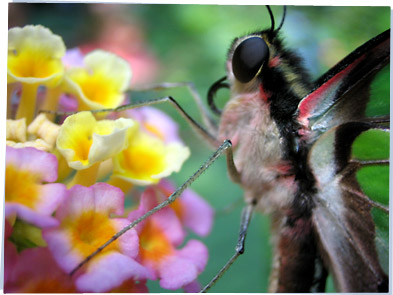 Posted by: Izz
6:45am
Like my butterfly photo?

Posted by: Dex
6:48am
Nice. You should send it to the NAEEE. They're the North American Association For Environmental Education. They're running an international photo contest. With cash prizes! They want photos about the environment from kids or adults. They're looking for photos from all over the world that will help make a difference.

Posted by: Izz
7:02am
Sweet! Let's do it. And maybe people reading this blog will try it too.