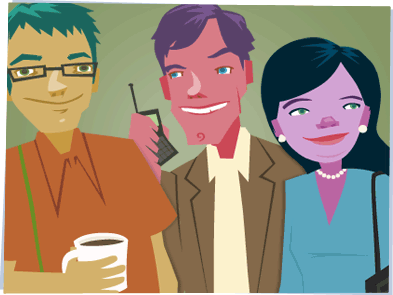 The GREENS is a site for kids from WGBH about sustainability and green living.
We think there's nothing more urgent than instilling an environmental ethic in the next generation. This web site is a terrific way to start that important work, and that's why we recommend every family meet the Greens.
– SEVENTH GENERATION
You might know WGBH as the maker of shows like Frontline, NOVA, Masterpiece Theatre and Antiques Roadshow. Or maybe you've seen ZOOM or Arthur or Curious George on TV. We make those shows too.
The GREENS is a different kind of project because we've started online. It's not a TV show, at least not yet. The GREENS promotes a strong educational mission, something that is consistent with all of WGBH's work.
With The GREENS, we get kids thinking about the world and their place in it. The GREENS project is upbeat and optimistic. We encourage kids to make informed choices and meaningful changes. Through the animated episodic adventures, a blog, kids' mail, and regular updates, we explore green living, sustainability, ecology, environmental care, and social equity. We nudge kids to research, to challenge, to discover, and to take action whereever and whenever they can. Green Business named us as one of the "Ten Best Environmental Sites on the Web."
This project came to WGBH by way of the TED Community and a wish granted to the photographer Edward Burtynsky. Generous funding for this project comes from the Byers Family. This site and its animations have been devised and produced by WGBH's Interactive Kids Group.
Overall, kids and tweens will find The Greens to be likable and entertaining. The Greens give kids a pop-culture reflection of what environmentally-conscious families can look like. The kid characters are empowering and passionate without being preachy.
– Kelli Best-Oliver, Green Options
WGBH's Interactive Kids group has created an array of high-traffic, compelling, award-winning content for kids online. The group's work has been featured at a number of international conferences, including the World Kids Summit and the UN World Summit. The group has also received numerous accolades, including New Media INVISION Awards (Gold and Silver), three Webby nominations, an Emmy and two additional Emmy nominations, MIMC Gold, numerous Parents Choice awards including Gold, the Flagstaff Arizona Worldfest Silver Award, the Eddie Award, NAPPA Gold, Japan Prize Silver and the first Prix Jeunesse awarded to a Web site.
Congratulations on launching this important and very relevant resource. Brilliant writing, design, and approach.
– Rob Wallace, Keep America Beautiful
The GREENS is proud to be partnering with PBS KIDS GO, National Geographic Educational Foundation, Project 3650, TVO Kids, and Zerofootprint.
Izz and Zoë, Zoë and Izz
Not only is a young woman named Zoë the voice of Izz in its videos, games and iPhone app, she's also the main inspiration for The GREENS. Zoë's own efforts to re-use, recycle, inspire, and greenify the world have found their way into the animated stories and blog entries in The GREENS over the years: Her bake sales for green causes, donating her bike, redirecting her birthday gifts to charity donations, conserving water at home, and supporting projects abroad like Beads for Life. The GREENS has often followed Zoë on her travels and everyday exploits, to her school, and even to her local town dump to see where the saved items go. Izz and Zoë even share a vague angst about squirrels. But it's Zoë's enthusiasm for the planet that has brought a real touch of reality and passion to Izz and this animated project.
For Teachers
We have created Green Games and a rich array of supporting content. The games are entertaining ways to engage kids in learning about conservation, re-use, and saving energy. Encourage students to explore our Web site, enter their own data in the Carbon Calculator, and write to us to share their own stories about being green. You may also want to download the GREENS Activity Guide, which offers projects that can be done in class or after school.
For more information: