A Regular Helping of GREENS
DECEMBER 11, 2007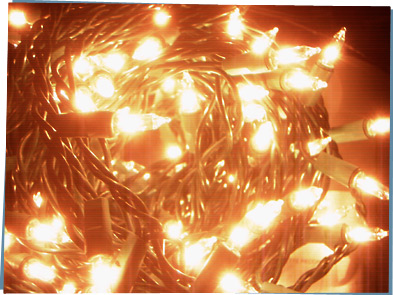 Posted by: Dex
7:32am
Winter's here. On the plus side: snow days! Minus side: it's dark and cold all the time.

Posted by: Izz
7:35am
That's why we have holidays in the winter to cheer us up! The winter holidays are all about light, and family, and other warm-fuzzies. Tree lights, candlelight, moonlight, night-lights ...

Posted by: Dex
7:39am
I'll take a light saber. But aren't you wasting energy with all your lights?

Posted by: Izz
7:41am
Not necessarily! If all the family's in one room together, you can turn off the rest of the lights. Plus CFLs and LEDs are kinds of lights that use very little energy. You can be green during the holidays without being a grinch!
Tell us how you'll be green this holiday season!