A Regular Helping of GREENS
APRIL 1, 2008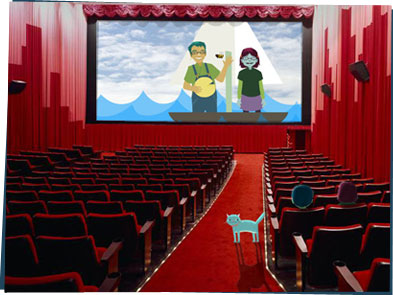 Posted by: Izz
7:58am
Dex, we're at the movies!

Posted by: Dex
8:00am
Is this an April Fool's thing? Because I already found my toothbrush in the freezer and the cat was wearing my skull t-shirt.

Posted by: Izz
8:02am
Okay, THAT was an April Fool's but the movie thing is real. Our 7 Big Ideas episode is being shown throughout April across the U.S. in the pre-show thing they do before the movie starts.

Posted by: Dex
8:05am
Awesome. I'm ready for my close-up.

Posted by: Izz
8:07am
If any of you go to see Horton or Nim's Island, write in and tell us if you saw us. Also, let us know what you think of those movies: maybe we'll print some reviews.