A Regular Helping of GREENS
MAY 6, 2008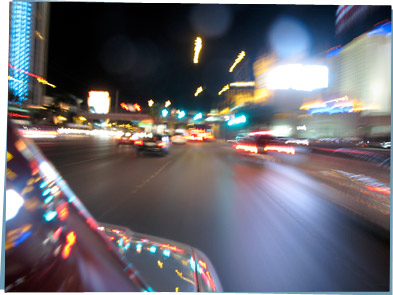 Posted by: Hoyt
7:45am
Hey, Champ. Got any change?

Posted by: Dex
7:48am
How much do you need?

Posted by: Hoyt
7:49am
About $750. Tell you what, let's round it up: how do you feel about lending me your entire life savings and half your college fund? I need to put some gas in the motor and it's nearly $4 a gallon! I'm a little short on cash this week ... and FOUR BUCKS — that's how much my triple tall decaff recaff skinny soy coffee-chino is. Hey, I'm hurting here, Pal.

Posted by: Dex
8:03am
I think my life savings wouldn't get you very far. Not even to the coffee shop in that gas-guzzler you drive. What you need is to USE LESS GAS. It'll save YOU money and it'll be much better for the planet. Here's how:
Drive less! Can't you walk to the coffee shop?
Carpool! Can't you share a ride with some of your buddies? You'll spend less on parking too.
Take the bus! The bus is that long thing with ads on the side. I'm sure you've seen one.
Don't run the engine when you're waiting! You don't need the engine on to run the radio.
Plan your trips. Don't make six journeys when one will do!

Posted by: Hoyt
8:05am
Wow! The Hoytmeister doing his part, helping this old planet of ours — that's terrific! Let's celebrate with a nice drive!