A Regular Helping of GREENS
JULY 31, 2008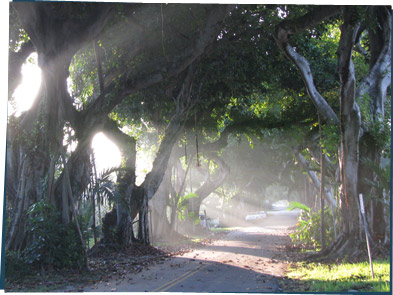 Posted by: Izz
7:26am
Dex, do you know what I like about Florida?

Posted by: Dex
7:32am
No, but I have a feeling you'll tell me anyway.

Posted by: Izz
7:41am
Trees. They have all kinds of interesting things in them here. Bananas. Parrots. Lychee.

Posted by: Dex
7:59am
That IS interesting. Especially as bananas don't grow on trees, cousin. They're a plant but not a tree. My old pal Wikipedia told me.

Posted by: Izz
8:06am
Here's something for you to look up: If a tree in a forest falls on an annoying middle school boy with a skull t-shirt, does it make a sound?