A Regular Helping of GREENS
APRIL 30, 2009

Posted by: Izz
6:54am
April is Earth Month and kids everywhere have been doing planet-friendly projects. Like the energy bike — Dex's favorite.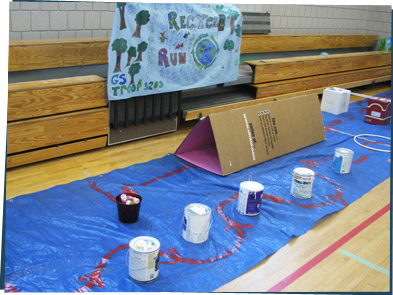 Posted by: Dex
7:02am
Very funny. My legs are still sore from all that powering. But you're right about the cool projects. Like this obstacle course made of reused materials! You can make one in your backyard and see who gets through it the fastest.

Posted by: Izz
7:08am
And a water wheel! Build one out of stuff you have around and you'll see how easy it is to get energy from water.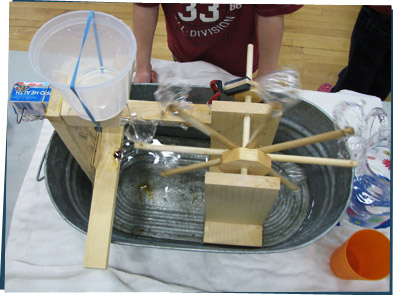 Posted by: Dex
7:11am
What have you all done for Earth Month? Tell us about it!