A Regular Helping of GREENS
MAY 19, 2009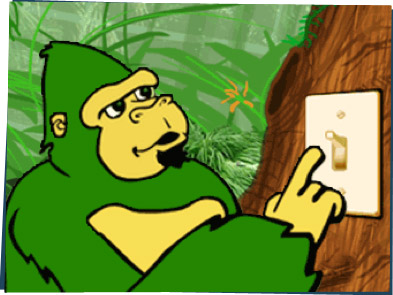 Posted by: Dex
3:22pm
Hey Izz, have you ever met a Green Gorilla?

Posted by: Izz
3:25pm
Um, no. I've never met a regular gorilla either.

Posted by: Dex
3:27pm
I met one at Gorilla in the Greenhouse. It's a Web site like ours with videos and tips about being green, and there are cool kids there too. They go on adventures to save the planet and defeat bad guys. You should check it out!