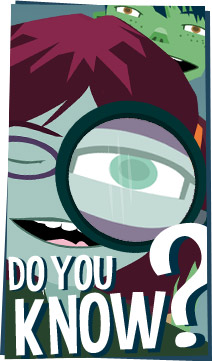 Posted by: Dex
4:10pm
Last week we asked you all to guess what kind of creature this is. Thanks to everyone who sent in your guesses! It's actually not a seahorse, or kelp. But we are so impressed — three of you knew it! You're obviously aqua-experts.
Chloe, age 11 of Illinois got it exactly:
I know what it's called! a Leafy Sea Dragon! YAY!
Josie from Texas, and another reader Erik also knew it was a seadragon. Congrats!