A Regular Helping of GREENS
AUGUST 27, 2009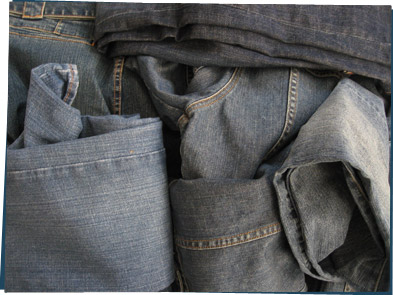 Posted by: Dex
1:41pm
Do you know who has the Guinness World Record for most clothing collected for recycling?

Posted by: Izz
1:42pm
Yes, I do, because they just set the record a couple weeks ago. It's National Geographic Kids magazine. They got kids everywhere to collect more than 33,000 denim things for donation.

Posted by: Dex
1:44pm
That's a lot of jeans.

Posted by: Izz
1:46pm
Yes, it is! And it's all been on display in Union Station in Washington, DC. Now the organization Cotton From Blue to Green is going to recycle it all into insulation for homes and donate it to communities in need. So next time you outgrow a pair of jeans, think about what they could become!