A Regular Helping of GREENS
OCTOBER 8, 2009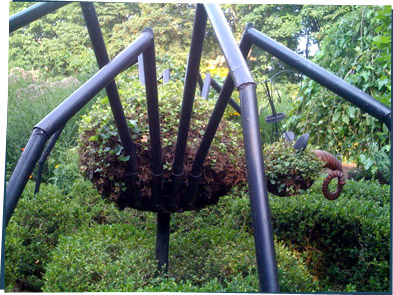 Posted by: Dex
4:41pm
Remember these green leafy pups we met? I think this guy is a relative of theirs.

Posted by: Izz
4:49pm
I don't know about that, but he is pretty cool. We found him at the Brooklyn Botanic Garden in New York!

Posted by: Dex
4:53pm
Izz, I think you should adopt him — bring him home to live in your yard. He would definitely make a statement to the Joneses across the street! I'm not sure exactly what statement, but it would definitely be a statement.