A Regular Helping of GREENS
SEPTEMBER 2, 2008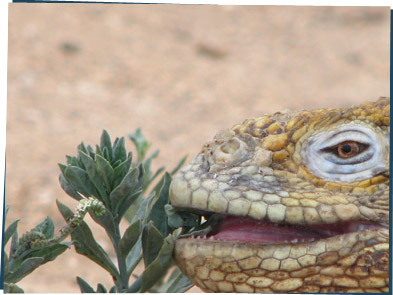 Posted by: Izz
8:01am
For the next few blogs we're looking at the beautiful islands of the Galapagos.

Posted by: Dex
8:03am
They're right on the equator, off the coast of Ecuador in South America.

Posted by: Izz
8:04am
And they're full of dinosaurs! Kind of. Some of these creatures, like the land iguana above, haven't really changed since dinosaur times.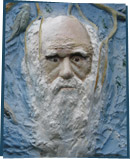 Posted by: Dex
8:06am
But what's cool is lots of creatures have changed, adapting to their surroundings. And that's kind of how Charles Darwin made the islands famous.

Posted by: Izz
8:10am
Yup! Old Chuck D. realized that there were many kinds of finches there and each had gradually evolved — changed over time — to grow the beak that worked best for getting the food on each particular island.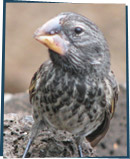 Posted by: Dex
8:11am
Chuck D.?