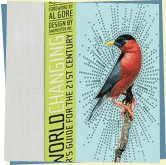 Worldchanging: A User's Guide for the 21st Century
by Alex Steffen, Al Gore and Bruce Sterling

This book covers every environmental topic you've ever heard of, and lots more you haven't heard of yet. Each article is short and sweet and lets you know where to find out more.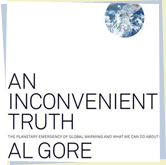 An Inconvenient Truth: The Planetary Emergency of Global Warming and What We Can Do About It
by Al Gore

There's a lot of complicated science involved in climate change and this book tells you which parts are important to know. It shows that we really are creating a crisis and that we need to act fast. Another plus: it's also a movie!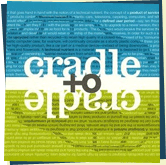 Cradle to Cradle: Remaking the Way We Make Things
by William McDonough and Michael Braungart

We know we all make a lot of waste, but what can we do about it? This book goes beyond recycling to show how well-designed products could become even more useful and valuable after you're done using them. Sound confusing? Better read the book.

It's Easy Being Green: A Handbook for Earth-Friendly Living
by Crissy Trask
The Consumer's Guide to Effective Environmental Choices: Practical Advice from the Union of Concerned Scientists
by Michael Brower and Warren Leon
Green Living: The E Magazine Handbook for Living Lightly on the Earth
by E Magazine
The Ten Minute Activist: Easy Ways to Take Back the Planet
by The Mission Collective, M. Ryan Hess and Lloyd Dangle
Vital Signs 2006-2007: The Trends that Are Shaping Our Future
by Worldwatch Institute
The Laws of Simplicity
by John Maeda
Hungry Planet: What the World Eats
by Peter Menzel

Also see Great Books for Kids